A Creative Who Understands Business
CHRIS MUZILLA DESIGN LLC is a Boston based digital marketing firm (person), founded by President & Creative Director Chris Muzilla, who has more than ten years of experience working with a wide-range of clients across many industries.
I love designing websites and developing the solutions that will work for your business. It's a great pleasure to work with individuals who need a website to promote their talents, the small business that needs an e-commerce presence, or the medium size business that would like to involve an outside consultant to guide their team to a successful ________ (fill in the blank).
I love what I do and am continually in the pursuit of improving my capabilities; I study typography, color theory, design, programming languages, and much more on an almost daily basis — all so I can produce high quality work. I also enjoy listening to and composing a wide-range of music to keep the creative juices flowing.
chris muzilla
Grew up in Cleveland.
Moved to Boston for college.
The past 10 years have been spent honing my craft, building a business, and enjoying life.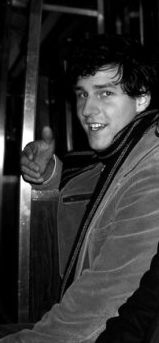 "I'm driven by the pursuit of achieving your business's goals, exceeding expectations, and creating a seamless user experience."
Additional Info
In an effort to help you make the right choice about hiring a digital marketing person, I've included some pages that you won't get from most developers:
You can read Why Hire Me and learn more about The Design Process.
Working with CHRIS MUZILLA DESIGN to redesign our site, we discovered the benefits of using a talented designer who is also extremely knowledgeable about the technical aspects of Web design. There was never a question I asked that he did not know the answer to. He was very open to our ideas throughout the design process and worked on every stage of the project, from initial concepts to final corrections, very quickly, efficiently, and with a high level of interest and involvement. I've worked with designers who come on strong, only to have their creativity wither at the latter stages of a project, but Chris's work defies this trend. His affordability and professionalism made him a quick sell to the rest of my organization, and we have continued to work with him for more than 6 years.
- Jennifer Sperry, Marketing Director
We have been working with Chris Muzilla Design for over a year. He has helped launch multiple websites for our company. His concepts and designs are great. He is very easy to get a hold of and offers valuable insight on all projects. We also use him for SEO and our company is constantly on the first page of all major search engines. Chris Muzilla Design has been extremely beneficial for the growth of our company. I look forward to continue working with Chris on our current and new projects.
- Brett Skolnick, President
His web design process creates an environment where thoughts and ideas can flow freely between client and designer. From the early steps he was able to visualize what we wanted and put that onto the screen. We are very pleased with the elegance and professionalism of our new website. The web is a "first impression" of your company and Chris has allowed ours to be a great one! We've been working with him for more than 4 years.
- Frank O'Hara, Executive Vice President